PARSIPPANY, NJ – June 8, 2023 – Delta Dental of New Jersey (DDNJ) had the honor of being recognized for its volunteering/community service efforts at Commerce and Industry Association of New Jersey (CIANJ) and COMMERCE Magazine's joint 2023 Companies That Care awards ceremony held on June 7 at Glen Ridge Country Club.

DDNJ was recognized, along with over 50 other companies across eight categories, for its third annual All-Associate Volunteer Day, which saw 83% of associates collectively volunteer at 22 NJ and CT community organizations, including DDNJ Foundation grantees dedicated to improving the oral health of uninsured and underserved populations. All-Associate Volunteer Day is the kick-off of DDNJ's October observance of Associate Impact Moments, a month-long celebration where associates plan activities and events that foster engaging and connecting with each other, the community, and customers.

"Delta Dental of New Jersey has a long tradition of giving back to the communities it serves and we are honored to be in good company with other New Jersey companies who share in the same pursuit," said Dennis Wilson, president and CEO of Delta Dental of New Jersey. "Receiving this recognition would not be possible without our 280 associates who continue to empower smiles through volunteering."

Last year, DDNJ was named a CIANJ Companies that Care Platinum award winner in the Volunteering category for its philanthropic efforts and associate volunteerism.
About Delta Dental of New Jersey
Delta Dental of New Jersey, Inc. is New Jersey's leading dental benefits company, providing or administering coverage to more than 1.9 million people through contracts with groups and individuals in New Jersey and Connecticut. In Connecticut, Delta Dental of Connecticut, Inc. is a licensed insurer that writes dental and vision coverage on an insured basis, and Delta Dental of New Jersey administers self-funded dental benefit programs.
Captioned Photo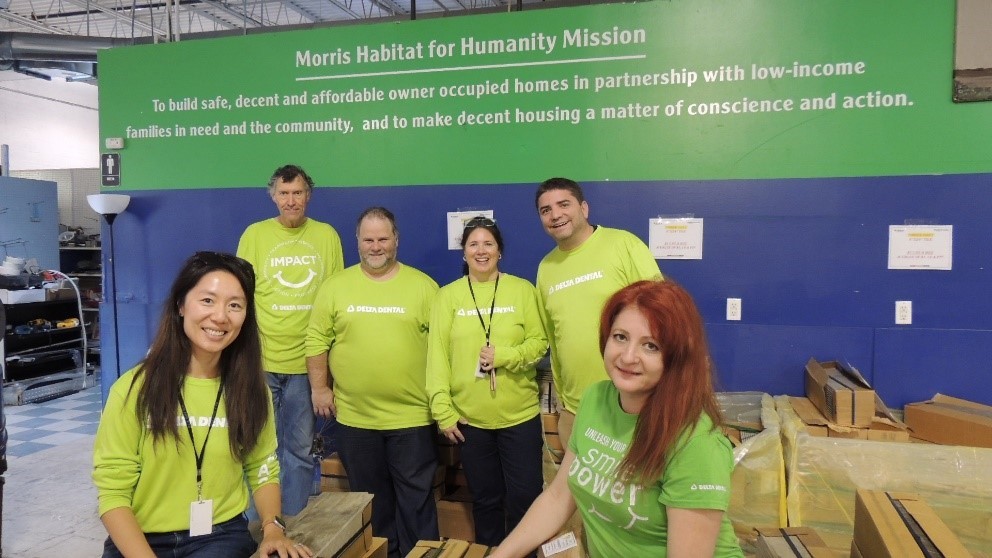 Delta Dental of New Jersey associates volunteer at Morris Habitat for Humanity during All-Associate Volunteer Day (Oct. 7, 2022).
For Media Inquiries:
Jackie Zygadlo, MikeWorldWide
Kim Elmore, Delta Dental of New Jersey