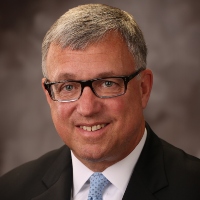 Dennis Wilson
President and CEO
Delta Dental of New Jersey and Connecticut
Dennis Wilson joined Delta Dental in September 2013 as president and CEO. Prior to joining Delta Dental, Dennis served as president of Coventry Health Care, an Aetna Company, where he managed five states that represented the highest total contribution to earnings among all Coventry regions nationwide. He also served as national lead for High Performance Network/ACO Business Development for Coventry Health Care. Dennis's other past positions include president and CEO, Lovelace Health Plan; market segment president, CIGNA Healthcare; and president, Partners in Care Corp.
Dennis currently serves on the Delta Dental Plans Association (DDPA) Board of Directors, is a member of DDPA's Compliance Committee, Audit and Finance Committee, and serves as chairman of DeltaUSA's Board of Trustees. Dennis serves as the chairman of the Board of Encara, Inc. and as vice chair of Healthentic, Inc. He also serves as a vice president and trustee of the Delta Dental of New Jersey Foundation. Dennis currently serves as chairman of the Community Foundation of New Jersey. He also joined the Board of the New Jersey Chamber of Commerce, the Board of the New Jersey Symphony Orchestra in which he serves on the Marketing Committee, and he serves on the Business Committee for the Arts Executive Board for Americans for the Arts.
Dennis was recognized for outstanding contributions to improving healthcare by the Northeast Business Group on Health (NEBGH) in 2015 with the Leon J. Warshaw Leadership in Healthcare Award. This marked the first time in NEBGH history that a leader from a dental benefits company received this honor.
Dennis was also recently recognized for outstanding community leadership by the Morris County Chamber of Commerce. He received the William P. Huber Award for Outstanding Community Leadership. This award is presented to individuals who exemplify exceptional leadership with the hopes to inspire others to undertake challenges to help improve the lives of Morris County area residents.
In 2017, Dennis was a recipient of an NJBIZ ICON Honors Award, which recognized New Jersey business leaders for their distinguished successes and exemplary leadership both within and outside of their chosen field.
In 2018, Dennis was honored by JFK Medical Center at their A Gala Reimagined, which raised funds to support JFK Medical Center's Dental Clinic and Cardiac Catheterization Expansion/Renovation Project.
In 2019, Dennis received the Exemplary Private Sector Leader Award from the Morris County Chamber for his dedication to supporting local communities and exemplifying excellence in leadership and innovation.
He received a bachelor's degree in Marketing from the University of Massachusetts.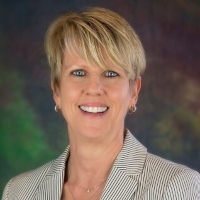 Lori Acker
Senior Vice President, Operational Transformation
Lori Acker joined Delta Dental of New Jersey in 1987, nearly 30 years ago, holding a progression of positions in the Premium Billing Department including Supervisor, Manager, and Director. In 1997, Lori transferred to Customer Service and was promoted to Assistant Vice President. Most recently, she served as Vice President, Claims and Customer Service, where she played a key role in all large group implementations and spearheaded major projects that successfully improved self-service capabilities.
In her role as SVP Operational Transformation, Lori is actively exploring and strengthening relationships with our business partners, driving change across operational areas to increase efficiencies ultimately leading to an improved customer experience.
Lori is a past President of the Garden State Chapter of the International Customer Service Association. Lori currently serves on the Board of Trustees for Special Olympics New Jersey, and she also is a member of Special Olympics New Jersey's Program and Athlete Outreach Committee.
Lori is a graduate of William Paterson University where she earned a Bachelor of Science in Business Administration.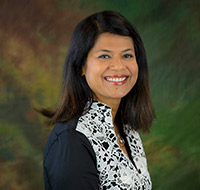 Roota Almeida
Chief Information Security Officer
Roota Almeida joined Delta Dental in June 2015. Prior to joining Delta Dental, Roota was the Chief Information Security Officer (CISO) at Covanta Holdings Corp., a leader in Energy-from-Waste. As CISO, she led all aspects of information security and risk, including global information security awareness programs, policies, business continuity, and incident response teams.
Roota has over 15 years of direct experience in establishing and maintaining global security strategies, architectures, standards, and compliance while driving the necessary cultural changes to affect measurable improvements in organizations' security posture.
Roota has been instrumental in helping to establish Delta Dental of New Jersey's Office of Information Security and leading the development and implementation of enterprise-wide information security strategy, policies, risk assessments and controls. She believes more women should be encouraged to pursue STEM careers and has started a summer internship program at Delta Dental of New Jersey and Delta Dental of Connecticut specifically designed to give graduating female high school students insight into the field of corporate cybersecurity.
Roota holds the following certifications: Certified CISO (CCISO), Certified Information Security Manager (CISM), Certified Information Systems Security Professional (CISSP) and Certified in Risk and Information Systems Control (CRISC).
P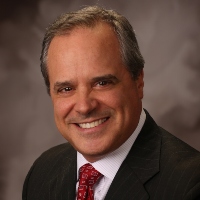 aul Di Maio
Senior Vice President, and General Counsel
Paul Di Maio joined Delta Dental of New Jersey in 2016. Prior to joining Delta Dental, Paul held various corporate counsel and executive positions, most recently as Senior Counsel and Chief Compliance Officer for Samsung Electronics America, Inc. Over the course of his career, Paul has worked in corporate governance, securities law, intellectual property, high-stakes litigation, labor, and human resources matters. He also has over 25 years' experience in private practice.
Paul has also served as a member of the Board of Directors of the Human Resources Policy Association. He currently serves on the Board of Big Brothers Big Sisters of Northern New Jersey and on New Jersey Business and Industry Association's Public Policy Committee and Healthcare Committee.
Paul holds a J.D. degree from Seton Hall University School of Law, where he was Managing Editor of the Law Review, and he is a member of the New Jersey State Bar Association. He also holds a B.A. in Psychology with a Minor in Business, from Villanova University.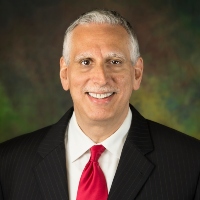 Vincent Farinella
Vice President, Strategy, and Product Development
Vincent Farinella joined Delta Dental of New Jersey in 1988 and previously served in various managerial capacities within Customer Service, Professional Relations, Product Development and Marketing, and had strategic, product and operational oversight of the Flagship Dental Plans subsidiary.
Vince is responsible for enterprise strategic planning and product development efforts, including strategy formulation, the execution of strategic initiatives and new business ventures, strategic decision support, individual products and health care reform strategies. He also serves as Vice President of Flagship Dental Plans, a wholly-owned subsidiary of Delta Dental of New Jersey. Vince currently serves on the Public Policy Committee of the Delta Dental Plans Association.
Vince previously served on the William Paterson University Business Advisory Board Student Mentoring Committee and was Past President and Officer of the International Society of Certified Employee Benefit Specialists (ISCEBS) Northern New Jersey Chapter and ISCEBS Governing Council. He's also Past President and Officer of the Upsilon Phi Delta Honor Society for Health Care Administrators Seton Hall Chapter.
Vince holds a B.S. from William Paterson University and earned the designation of Certified Employee Benefit Specialist (CEBS). He also holds a master's in Healthcare Administration from Seton Hall University where he is an Adjunct Professor in the School of Health and Medical Sciences. He has also completed course work in entrepreneurship and innovation.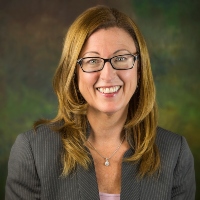 Kathleen Fennell
Senior Vice President, Human Resources
Kathleen Fennell has over 30 years of leadership experience with Delta Dental of New Jersey. She rose steadily through the ranks in Human Resources and was promoted to Senior Vice President, Human Resources in 2016.
Kathleen leads a team that provides overall strategic Human Resource leadership and direction to the company. In a very complex organization with management, hourly and union employees, she plays an instrumental role in developing a strong, collaborative culture.
Kathleen developed Delta Dental's talent management program to ensure the company has the right team and capabilities in place for the future. Its elements include recruitment, retention, and employee relations. She created the Succession Planning Program to ensure the continued vitality and success of the company. She also created the Leadership Development Program to prepare future leaders of the company.
She is a passionate advocate of volunteering. Kathleen helped create the company's volunteer policy, which gives employees up to two days off with pay each year to support a charitable cause. Delta Dental associates currently support more than 20 donation and volunteer events each year.
Kathleen is a member of EWNJ (Executive Women of New Jersey) and both the Morris County and National Society for Human Resource Management. She attended Berkeley College in New Jersey where she studied retail management.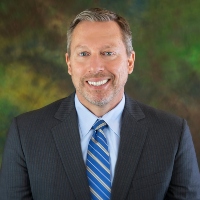 Jeff Furbish
Chief Sales Officer, Vice President Sales & Account Management
Jeff Furbish joined Delta Dental in March 2019 as Chief Sales Officer. Jeff works to achieve strategic sales initiatives for small, mid-size, and large employers. Jeff's innovative thinking and leadership skills, coupled with his deep industry experience, will enable him to successfully achieve our company's growth and sales objectives.
Jeff brings over 30 years of sales leadership and underwriting experience to New Jersey's leading dental benefits company and comes from The Guardian Life Insurance of America, where he was Regional Vice President and National Large Market Leader of Group Distribution. Prior to joining The Guardian, Jeff worked at other insurance companies, including Cigna Group Insurance, Unum Group, and Prudential Insurance Company.
Jeff studied Civil Engineering at the United States Coast Guard Academy, and he received his bachelor's degree in Business Administration and Statistics from Upsala College.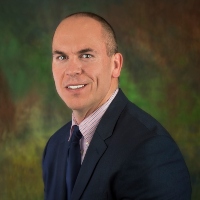 Justin Lahullier
Chief Information Officer and Vice President Information Services
Justin Lahullier joined Delta Dental of New Jersey in early 2000 and has held several key positions in areas including Compliance, Product Development, Strategic Planning, and Informatics. He was previously Assistant Vice President of Strategic Decision Support and Data Services where his focus was on driving value using analytics, data visualization, and storytelling. He was promoted to Chief Information Officer and Vice President of Information Services in April 2017.
Justin's current focus is on driving value from all areas of IT to the business and external partners with a focus on optimizing IT delivery and support. Key successes include partnering with the business to deliver outcomes aligned with corporate strategy while providing leadership and governance to critical strategic and technical initiatives. Current initiatives include Hi-Trust compliance, improving customer experience and leveraging data and analytics with a focus on driving efficiencies, reducing risk, and enabling the business. Justin also launched the company's first IT focused 18-month professional development program called, "CIO University."
Justin is also a 23-year veteran and past Chief of the East Rutherford Fire Department. He also serves as an appointee by the Bergen County Freeholders to a seat on the Public Safety and Communications Advisory Board.
Justin holds a master's in Healthcare Administration from Monmouth University and a postgraduate certificate from Drexel University in Epidemiology and Biostatistics.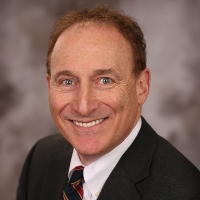 Dr. Keith Libou
Chief Clinical Officer
Dr. Libou joined Delta Dental of New Jersey in 2014. Prior to joining Delta Dental, he served as Chief Dental Officer at Dental Care Alliance (DCA), while also overseeing DCA's affiliated multi-location group practice in Pennsylvania as Dental Director. From 1998 to 2000, Dr. Libou was Vice President of Operations and National Dental Director at Oral Health Services, and prior to that he served as Dental Director of the Eastern Region at Cigna Dental from 1995 to 1997.
Dr. Libou is directly involved in establishing strategy for Delta Dental to integrate the rapidly evolving evidence about the oral/systemic relationship into its dental benefit programs. He led a pilot program involving dentists performing in-office HbA1c testing for diabetes, and then wrote a request to the American Dental Association's Code Committee to assign a code for dentists to perform point-of-care HbA1c blood testing in dental offices. The code was approved and became effective January 1, 2018. Delta Dental of New Jersey and Connecticut has covered the A1c for all their members as of January 1, 2019.
With over 15 years of experience in large group practices, Dr. Libou is licensed to practice dentistry in New Jersey, Pennsylvania, and Connecticut. With experience on both the clinical and insurance sides of dentistry, Dr. Libou brings with him extensive knowledge of dental managed care and the dental benefits industry.
Dr. Libou serves on the boards of the Somerset County Business Partnership and the Mental Health Association in New Jersey. He studied biology at the State University of New York at Binghamton and he later graduated from the University of Pennsylvania School of Dental Medicine where he earned his D.M.D.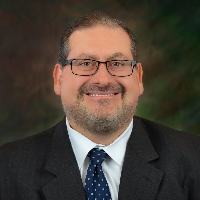 Barry Petruzzi
Vice President, Underwriting and Actuarial
Barry Petruzzi joined Delta Dental of New Jersey in May 2019 as Vice President of Underwriting and Actuarial Services. Prior to joining Delta Dental, Barry was vice president and chief group actuary for Prudential Financial.
Barry has more than 25 years experience in the Group Life/Disability market place, having held senior leadership positions at The Hartford and Guardian Life Insurance Company of America over the course of his career.
At Delta Dental, Barry is responsible for developing and maintaining Delta Dental's pricing structures and underwriting guidelines. He's also responsible for determining the company's reserve liabilities and assists in the development of financial projections. Barry provides strategic perspectives on actuarial and underwriting matters to the senior leadership team and supports the organization's overall corporate objectives.
Barry is active within the actuarial industry, and is a Fellow of the Society of Actuaries, a member of the American Academy of Actuaries, and a frequent speaker at meetings hosted by the Society of Actuaries and Group Underwriters Association of America (GUAA). He holds a bachelor's degree in Mathematics from Penn State University.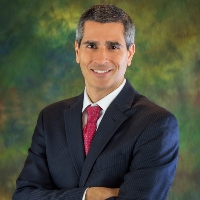 Michael Rodrigues
Vice President and Controller
Michael Rodrigues joined Delta Dental of New Jersey in February 2015 as Assistant Vice President and Controller. In January 2019, Michael was promoted to Vice President and Controller and is responsible for overseeing the Commissions, Financial Reporting, Purchasing/Office Services, and Treasury functions.
Michael's responsibilities include financial reporting, statutory reporting to State insurance departments, budgeting, tax preparation, investment and treasury oversight, financial statement preparation for GAAP, STAT and ERISA audits, overseeing Accounts Receivable and Accounts Payable, as well as Purchasing and Office Services. He also collaborates with his teams to provide senior leadership and the Board with financial information needed to monitor Delta Dental's performance and forecast growth for the future.
Prior to joining Delta Dental, Michael held audit and accounting-related positions at Withum Smith + Brown, Goldstein, Karlewicz & Goldstein LLP Certified Public Accountants, EisnerAmper, and Sony Electronics, Inc.
Michael is an active member of the American Institute of Certified Public Accountants and New Jersey Society of Certified Public Accountants. Michael also serves on the North Board of Junior Achievement of New Jersey. He holds a bachelor's degree in Accounting from Rutgers University and has been a licensed New Jersey Certified Public Accountant since 1999.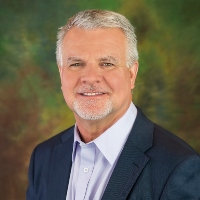 Randy Stodard
Chief Marketing Officer and Vice President
Randy Stodard joined Delta Dental of New Jersey in 2015 as Chief Marketing Officer and Vice President. Throughout a broad and diverse professional career, he has successfully led global sales, marketing, and business development/new product teams at several blue chip companies, including—most recently—Walgreens, as well as Abbott, Pfizer, and Reckitt-Benckiser.
Randy has been heavily involved with innovation and launched many successful new products during his career. His efforts have been rewarded with multiple awards for best in class advertising, marketing campaigns, and new products.
In his role as Chief Marketing Officer, Randy is responsible for developing creative and impactful marketing strategies that effectively reach both current and emerging markets.
Randy serves on the following Boards -- Meadowlands Chamber of Commerce and Morris County Chamber of Commerce in New Jersey and the Stamford Chamber of Commerce in Connecticut.
Randy has a B.A. in Economics from Vanderbilt University and an M.B.A. from the Fuqua School of Business at Duke University.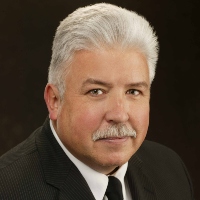 James Suleski
Chief Financial Officer and Senior Vice President
James Suleski joined Delta Dental of New Jersey as Senior Vice President in November 2005. He became Chief Financial Officer in January 2006. Prior to joining Delta Dental, he held various management positions with several insurance companies, including Vice President, Financial Reporting with Crum & Forster.
He is a certified public accountant in the state of New Jersey and a member of both the American Institute of Certified Public Accountants and the New Jersey Society of Certified Public Accountants. James also currently serves on the Middlesex County College Foundation Board of Trustees.
James received his Bachelor of Science degree in Accounting from Rutgers University.