Rich Young
I take great pride in being part of a caring organization which positively impacts people's lives and has earned such a great reputation with our customers.
I had worked for large organizations before arriving at Delta Dental of New Jersey & Connecticut. Upon arrival, I quickly found a very friendly and family-supportive organization which frankly, I hadn't experienced to any great length before and I still find that to be true some 16 years later. Our decades-long work with Special Olympics is evidence of that and is very near and dear to my heart.
Personal experiences in my community have been always been positive when speaking to my family's different dental offices and specialists over the years. In each case upon sharing I was employed by DDNJ/CT, I'd hear accolades stating they love us because we were so easy to work with and our Customer Service agents were "top-notch". I've also served on several Boards in the educational and special needs arenas and have heard the same accolades from the different administrative teams.
Given my druthers, there's nowhere else I'd rather be working!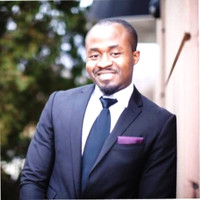 Mike Amegashie
The internal work environment at Delta Dental NJ-CT far exceeds any corporation for which I've worked. Delta Dental NJ-CT stresses the importance of family and associates are encouraged to take care of their families. The Company truly values their associates, suggestions for changes are received openly, it's easy to implement changes and the environment is filled with great co-workers, lots of training opportunities, plenty of celebrations and lots of reasons to celebrate. The company has a strong community presence and a good reputation in the community. I am proud to tell people I work at Delta Dental of NJ-CT.
Sheryl Barsanti
I have been with Delta Dental of New Jersey/Connecticut for 15 years and I can definitely say that we are a very tight-knit community and we support each other in any way that we can.
I am very proud to be part of a company that gives back to the community and places great importance on family. It's not very often that you can focus on your career and not feel like you are neglecting your other duties, such as being a mom. DDNJ/CT also gives us the opportunity to give back to our community, whether at an organized volunteer day or for a cause that is near and dear to our hearts. It helped me realize just how much of a difference we really can make in the community we live in and those around us.
DDNJ/CT is constantly thinking of ways to improve the workplace environment for the employees; we have yoga/exercise classes, on-site flu shots, training, etc. and these are just some of the reasons why we have longevity in the company. DDNJ/CT is also at the forefront of dentistry and we pride ourselves in working collaboratively with our local dental associations and dentists.
I get up every day and look forward to coming in to work because I love what I do and I love the company that I work for.