Looking for some awesome dental fun that's also educational? Our dental coloring pages are the perfect activity for hours of coloring fun! From a child's first cX-Ray to their first visit from the Tooth Fairy, we've got coloring pages to celebrate these great dental moments. Just download, print and you're ready to color!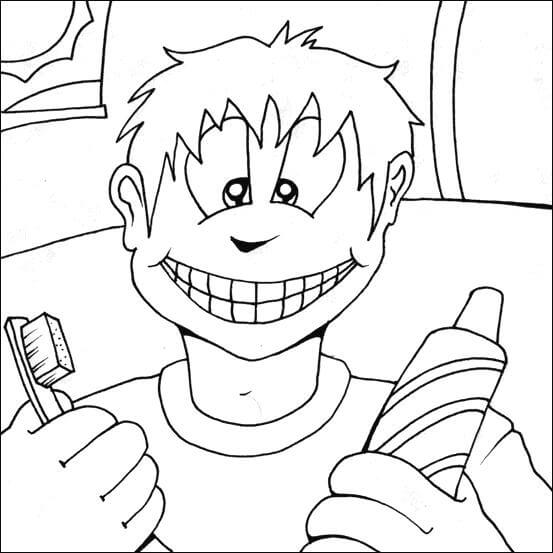 Boy with Toothpaste and Toothbrush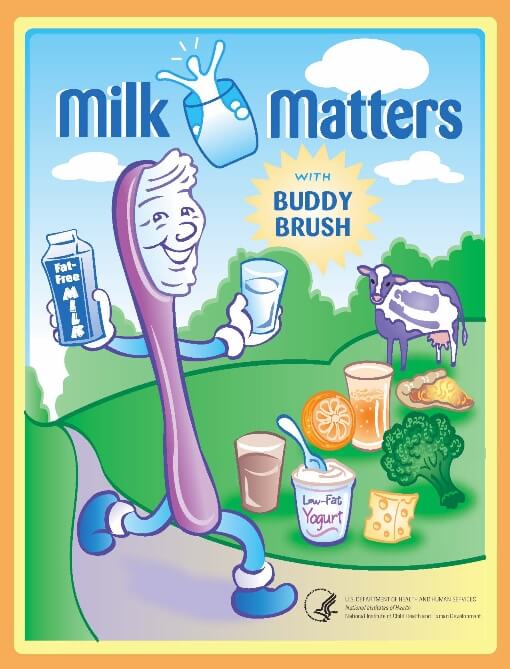 Milk Matters Coloring Book - A super fun way for children ages 4-8 to learn about the importance of calcium for building strong teeth and a healthy body!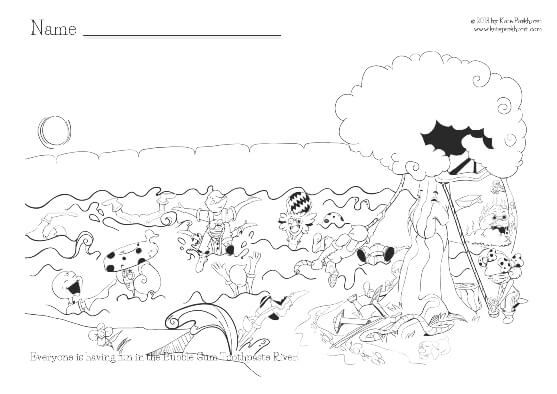 Bubblegum Toothpaste River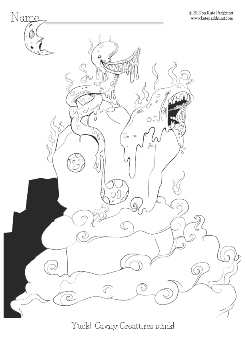 Cavity Creatures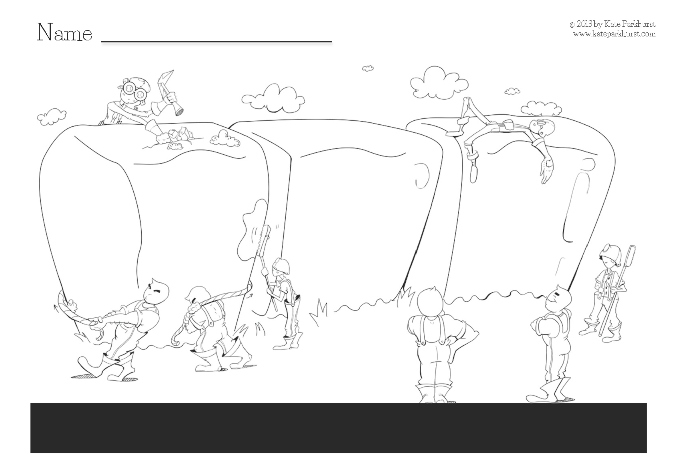 Molar Mountain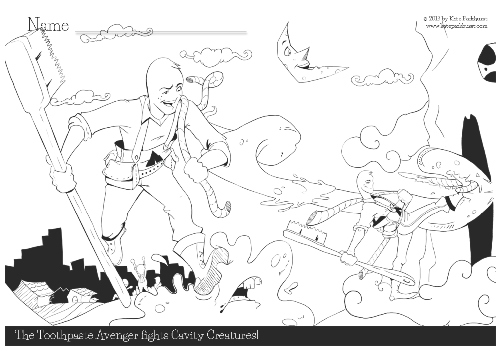 Toothpaste Avenger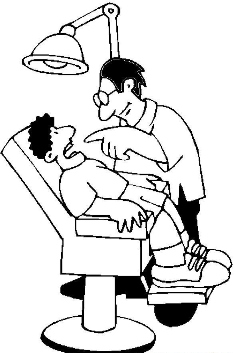 Dentist Working on his Patient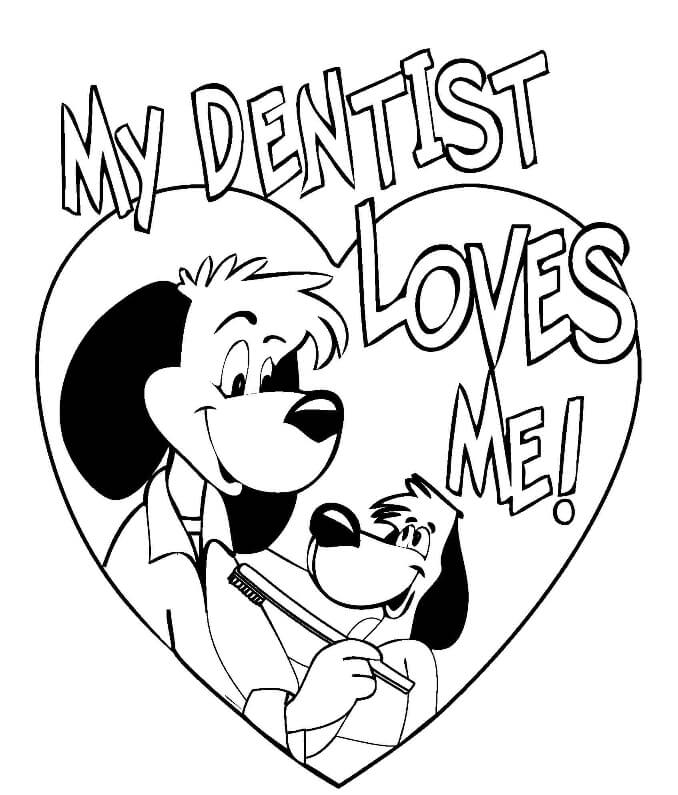 My Dentist Loves Me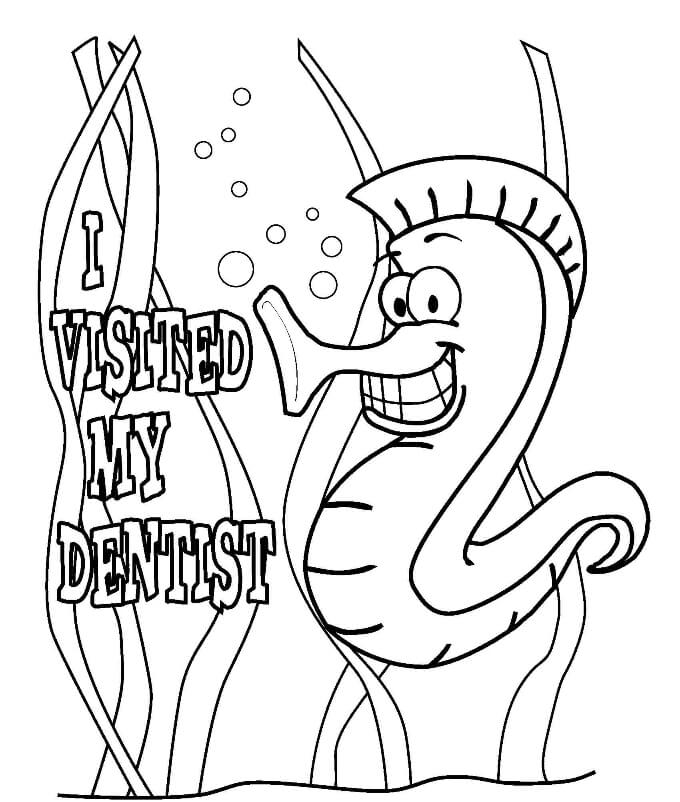 I Visited the Dentist Today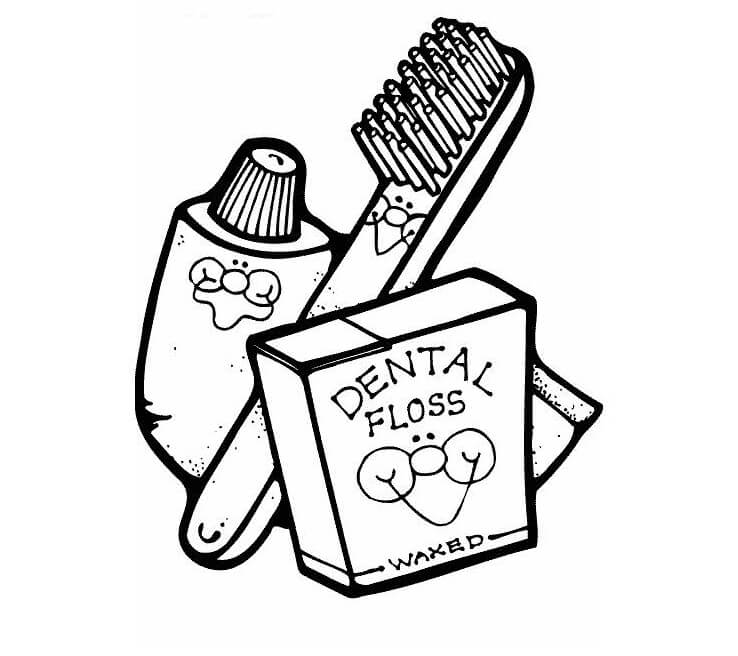 How to Clean Your Teeth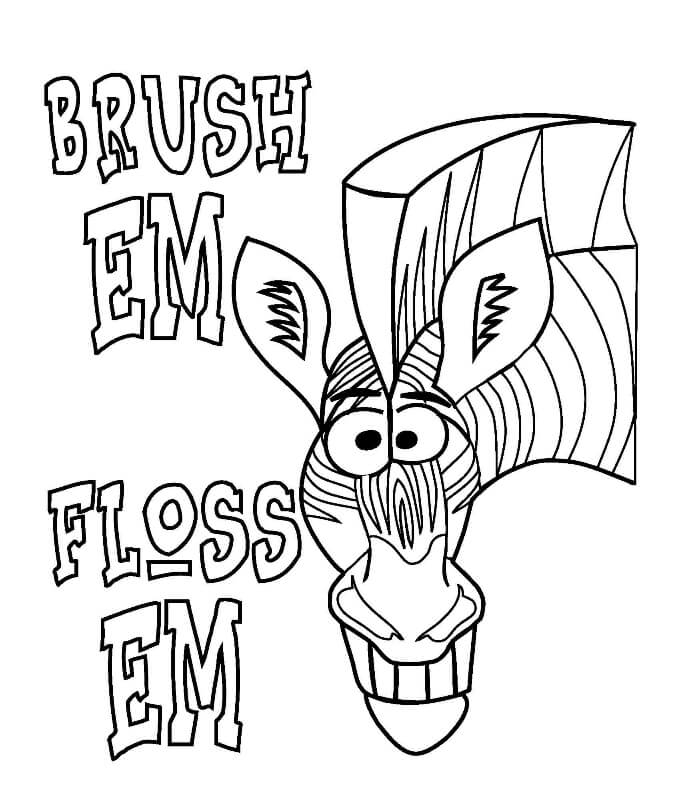 Brush Em' and Floss Em'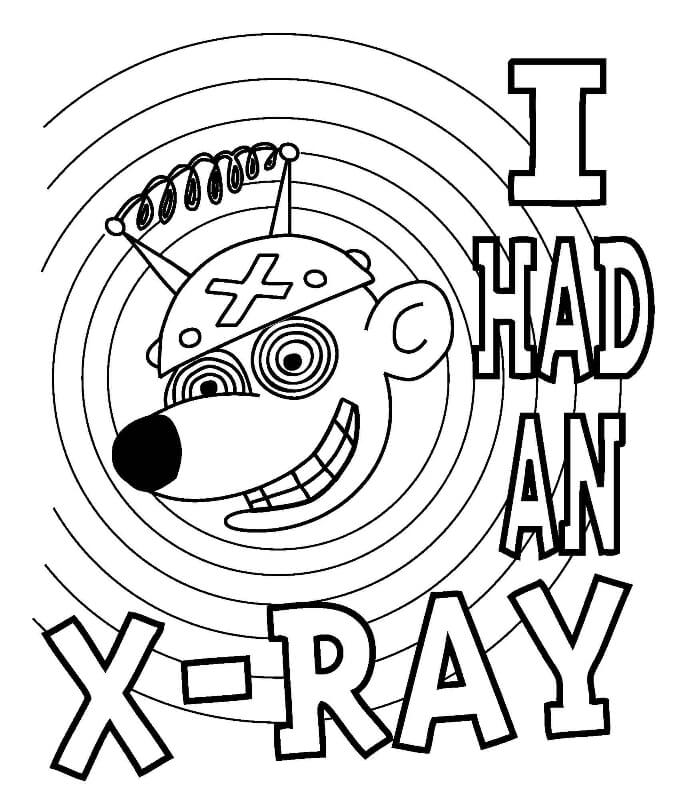 I Had a Tooth X-Ray
Color the Tooth Fairy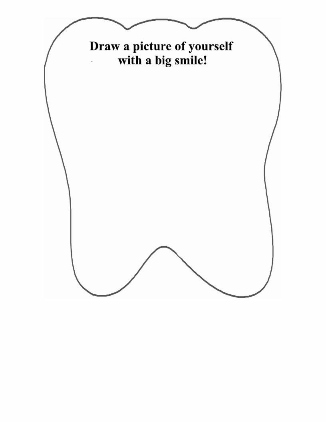 Draw Yourself with a Big Smile!