Delta Dental PPO Plus Premier™ gives members access to over 150,000 unique participating dentists! That's more than four out of five dentists nationwide — and 86% participate in New Jersey!1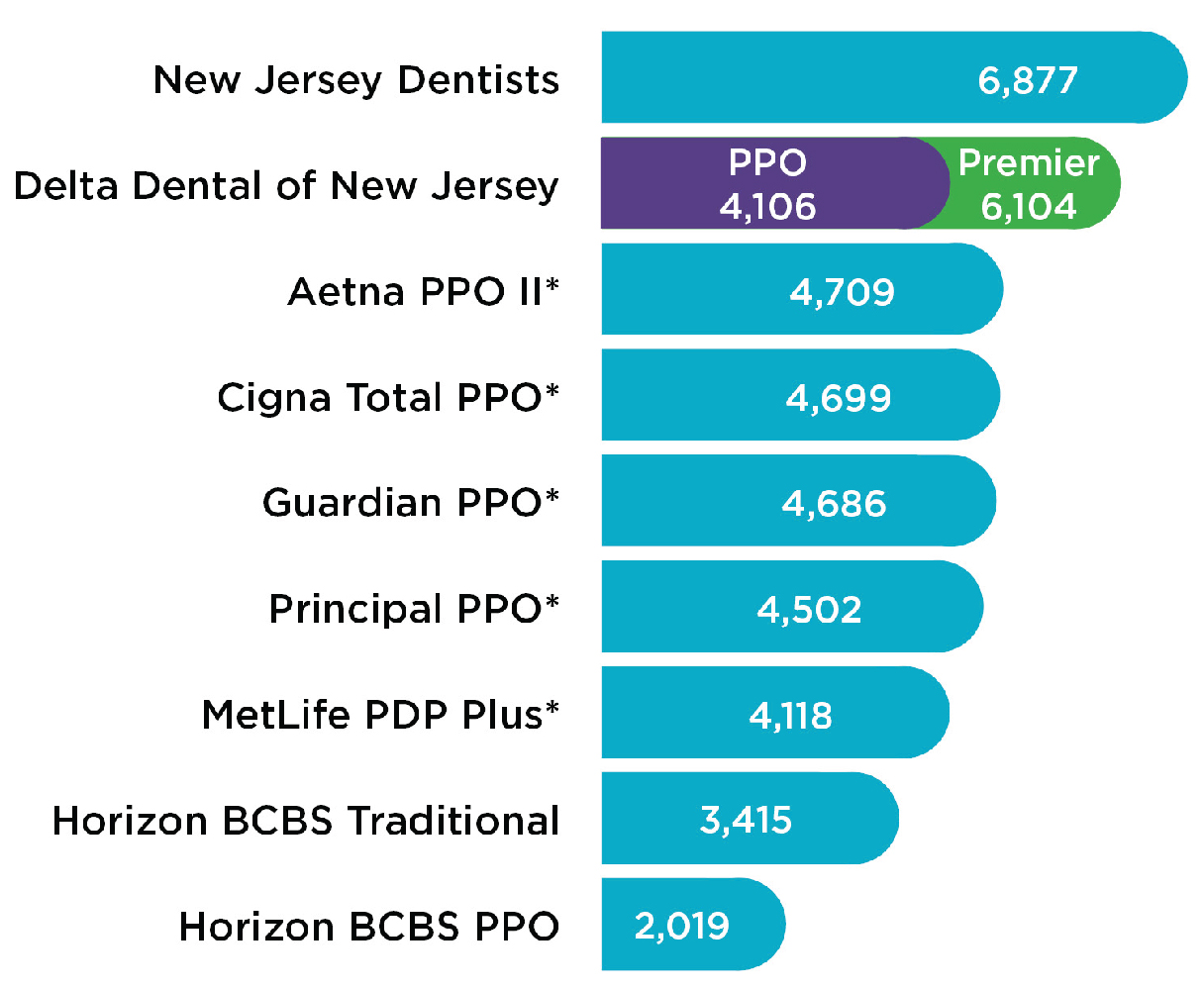 Network Discounts
This unique dual network means greater in-network savings for members through our network discounts. In New Jersey, our average Delta Dental PPO discount is 38.8%, and our average Premier discount is 25.2%.
2
Our net effective discount is one of the best in the industry.
Our Utilization Rates Outperform the Competition
Network utilization indicates how often members choose to visit in-network dentists. More in-network visits mean more savings, fewer balance billing issues, and an overall better member experience.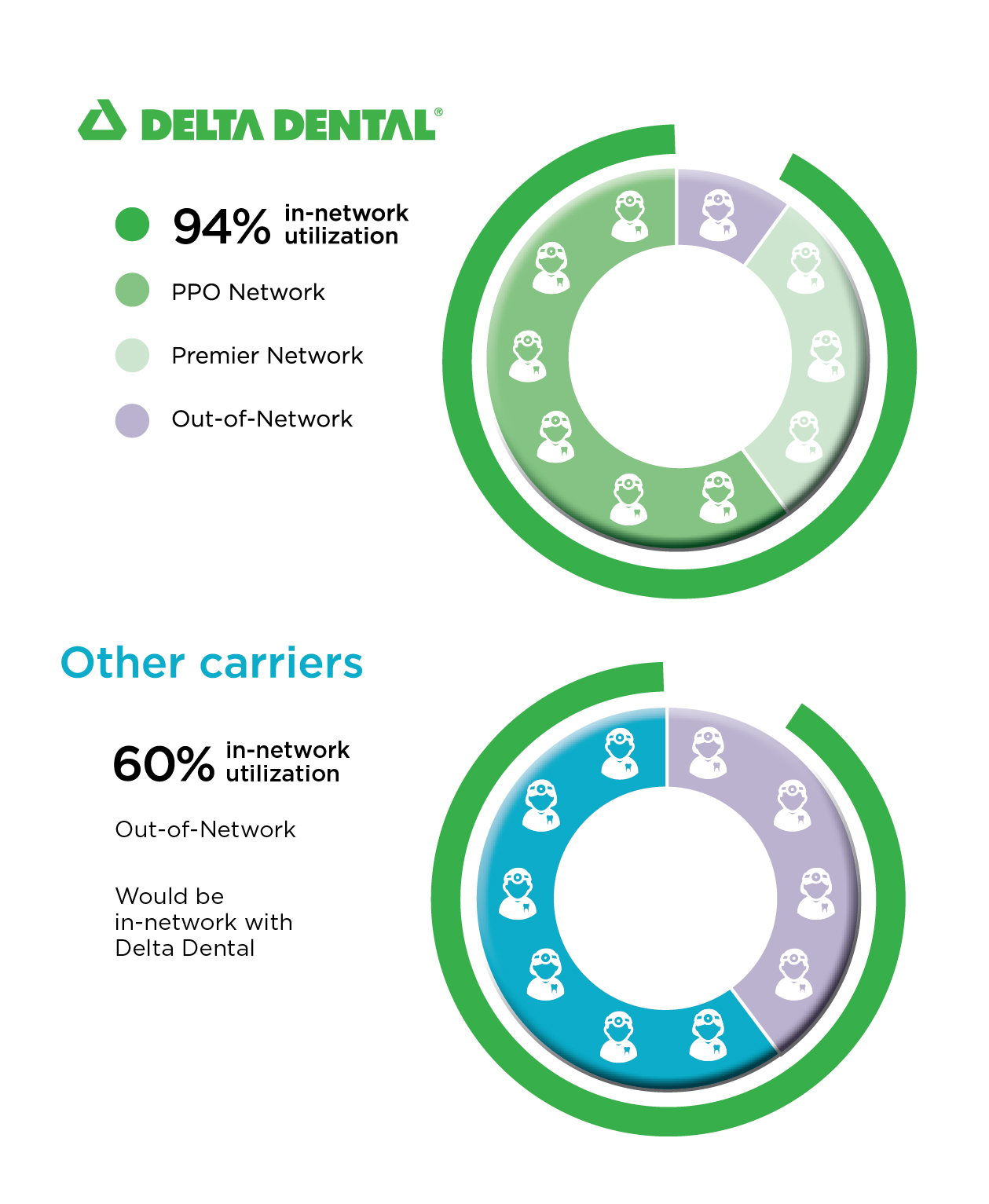 We Count Dentists, Not Access Points
Size matters; every dentist in our network means an actual dentist, not a building or location. We recruit participating dentists, work hard to keep our networks strong, and regularly validate our networks to make sure dentists haven't moved or retired. And, unlike other carriers who build their networks from lease arrangements, we own 100% of our networks. That provides our members with the network stability they rely on year after year, and helps them stay in network.
Our National Networks:®
Delta Dental PPOTM
A network with deeper discounts
Delta Dental Premier®
A network with broader access and impressive discounts
DeltaCare®
USA
A managed DHMO network
Keep winning with DeltaVision®
DeltaVision
has partnered with VSP® Vision Care to offer the best eye care, partnered with smarter savings. VSP's Choice network offers members the freedom to choose the best vision provider** from more than 112,000 access points, with 80% of those offering extended hours and access to 24-hour emergency care. The VSP network also includes 26,200+ participating retail chain locations.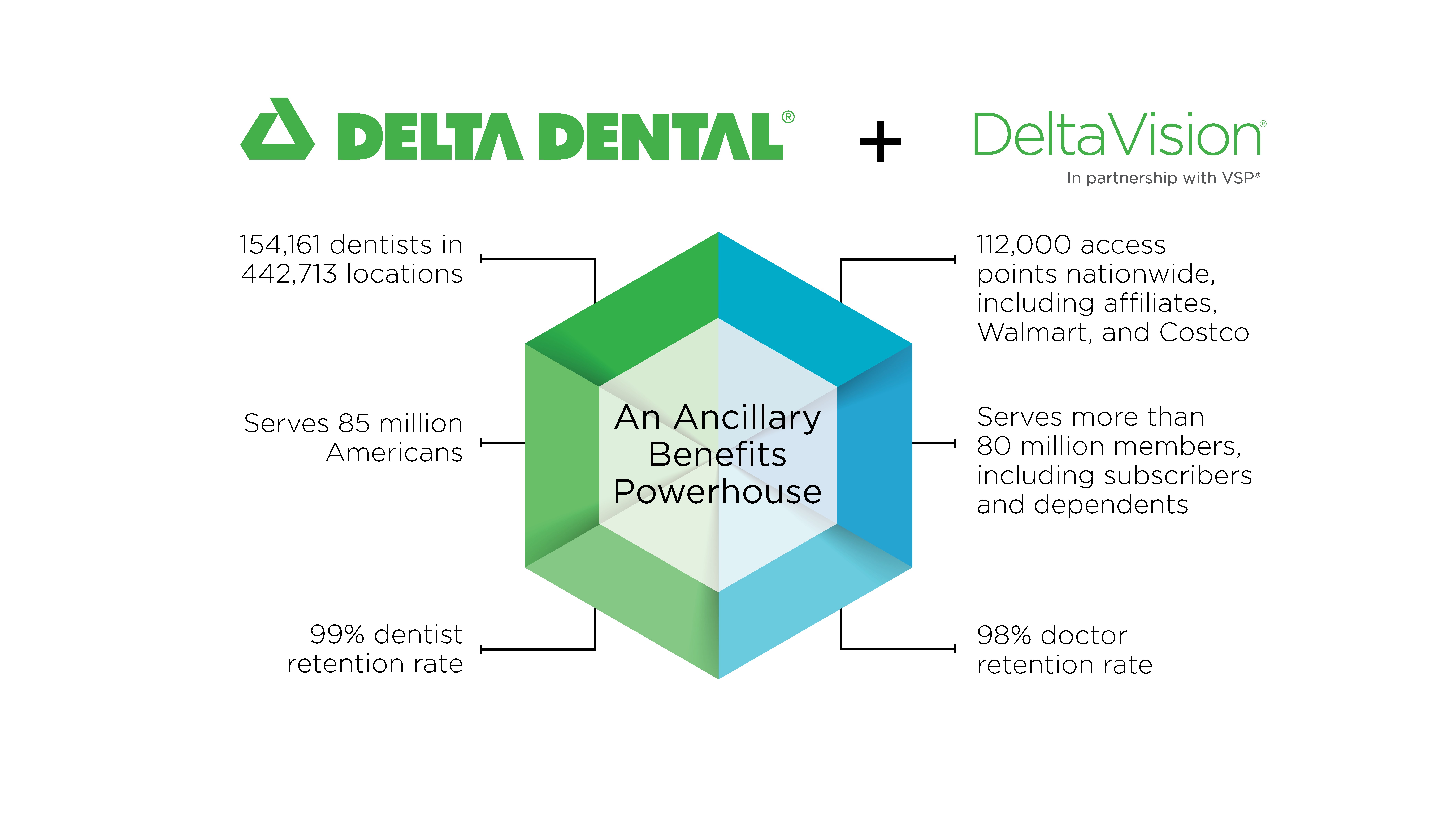 *Lease or swap arrangements compose a significant portion of the carrier's network, resulting in the potential for hidden network access fees and network instability when arrangements terminate. As of January 2023: Delta Dental and Network 360 Data.
**Members may choose any provider. Contact VSP for eligibility and to submit claims. All rights reserved. DeltaVision is underwritten by Stryden, Inc., an affiliate of Delta Dental of Virginia. Claims processing, claims service, and provider network administration for DeltaVision are provided under contract by VSP.
1National stat from Delta Dental Plans Association; NJ stat based on number of licensed participating dentists.
2Average discounts based on Delta Dental of New Jersey and Connecticut analysis of maximum allowable charges. Source: 2021 Milliman DAA PPO Network Study.
VSP is a registered trademark of Vision Service Plan. All other brands or marks are the property of their respective owners.