When it comes to WaWa nutrition, is their menu better for you than Dunkin' Donuts'? This is one breakfast battle New Jersey residents can't seem to agree on.
From coffee and croissants, to sweets and sandwiches, both quick-stop stores are shore staples. Born in New Jersey in 1803, WaWa has been around longer than Atlantic City. But we love our Dunkin' Donuts too. So much so, that in 2011, a New Jersey couple got married at a Dunkin' on Route 42!
We can all agree on the deliciousness of both chains. But which store reigns supreme for your health? Here's how WaWa nutrition compares to Dunkin' nutrition:
COFFEE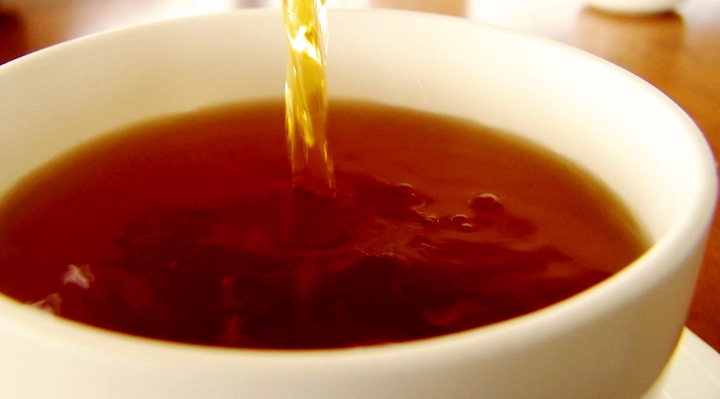 DUNKIN' DONUTS

WAWA

Caramel Latte Lite w/ Skim (16oz.)

Calories: 110

Fat: 0g

Sugar: 15g

Sugar Free Caramel Latte w/ Skim (16oz.)

Calories: 80

Fat: 0g

Sugar: 12g
WINNER: WAWA
With fewer calories and slightly less sugar than Dunkin's, Wawa's latte is the biggest bang for your bean. And you may want to consider another cup. Coffee drinkers are less likely to die from mouth and throat cancer than non-drinkers, according to the American Cancer Society.
BREAKFAST SANDWICH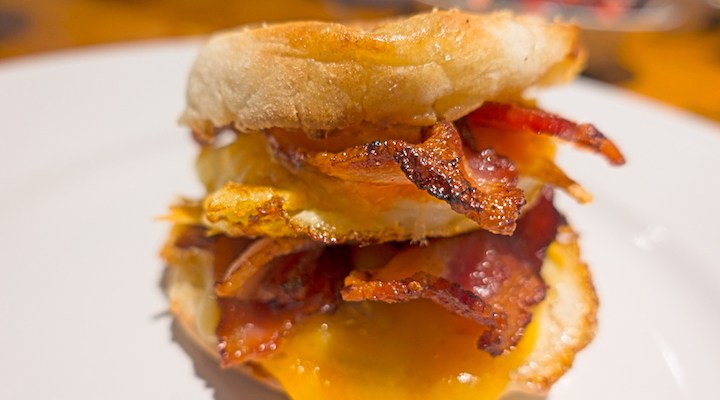 DUNKIN' DONUTS

WAWA

Ham, Egg and Cheese English Muffin

Calories: 270

Fat: 8g

Sugar: 2g

Wholegrain Egg White Sandwich

Calories: 320

Fat: 9g

Sugar: 7g
WINNER: DUNKIN' DONUTS
Dunkin' wins on all categories this time. English Muffins are one of the best ways to get a healthy carb fix. Bonus points if it's whole grain (like Dunkin's)—bacteria grow slower compared to refined carbohydrates. The 7g of sugar in Wawa's sandwich go to show that the sweet stuff can hide in unexpected places.
PASTRY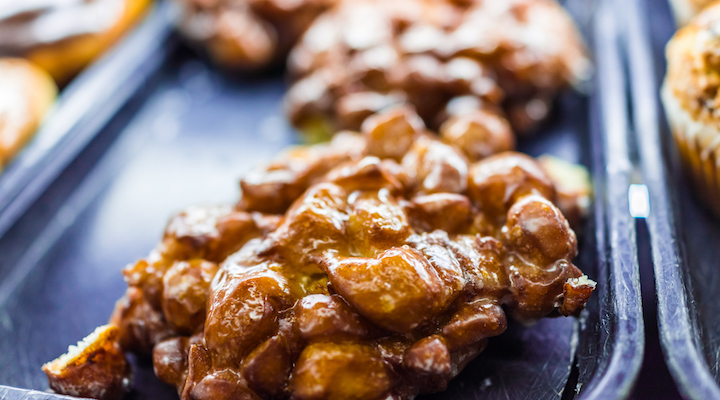 DUNKIN' DONUTS

WAWA

Apple Fritter

Calories: 420

Fat: 19g

Sugar: 24g

Apple Fritter

Calories: 510

Fat: 19g

Sugar: 35g
WINNER: DUNKIN' DONUTS
Dunkin' Donuts is named for its sweet treats, so the higher fat and sugar content in WaWa's apple fritter come as a surprise. Regardless of the winner, apple fritters are notoriously one of the most unhealthy donuts on any chain's menu.
Team Dunkin' or Team WaWa? Tell us your favorite fast-stop fix.