When a baby tooth falls out, the Tooth Fairy flies in for her pearly white reward and leaves cash as a token of her appreciation. But for parents, the real treat is reading the note little ones write to their favorite tooth collector.
Take a look at these fairy adorable letters:
THIS KID MUST HAVE BEEN HUNGRY.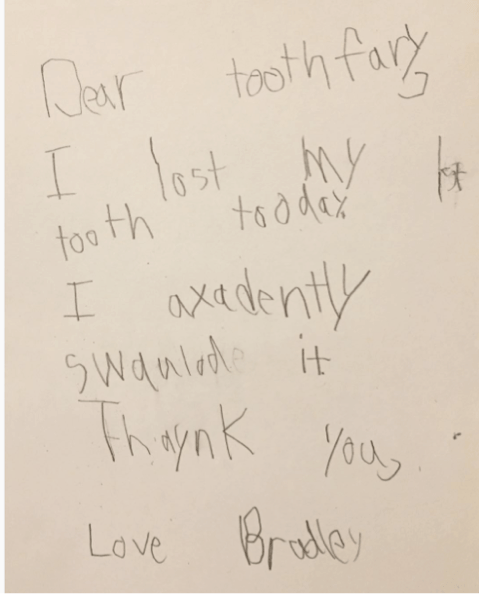 SEND SOMEONE ELSE!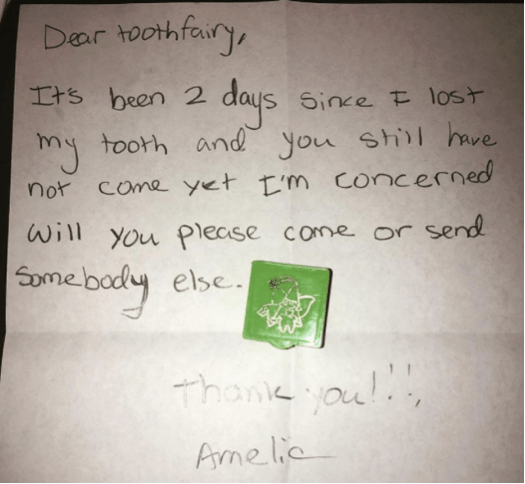 MONEY WELL EARNED.
IT'S EVERY KID'S DREAM JOB.
MONEY. MONEY AND A TOY.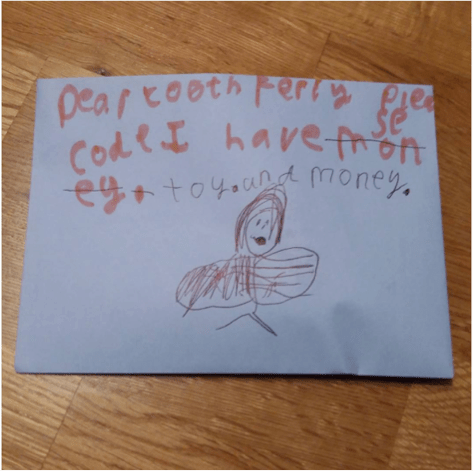 Have your kids written a Tooth Fairy letter worth sharing? Post your picture in the comments section!