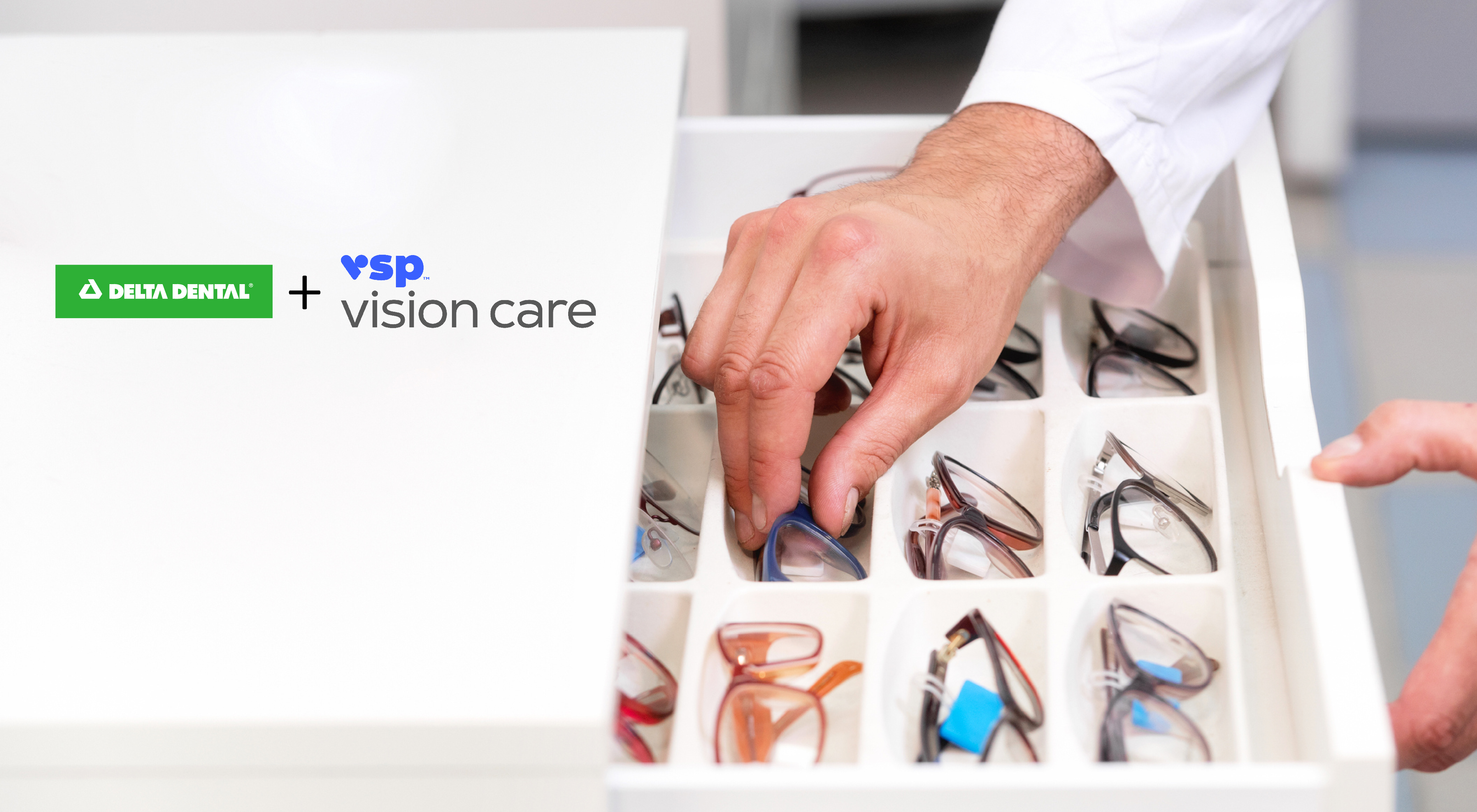 Why choose DeltaVision®?

What's important to you is important to Delta Dental and VSP.

Delta Dental has partnered with VSP – a national leader in vision benefits – to offer an exciting new addition to our dental benefits programs. DeltaVision was created exclusively for our Delta Dental customers. VSP is well known for their best-in-class vision programs, making them the ideal complement to our dental program.

When DeltaVision is combined with your Delta Dental benefits, you get two great programs in one convenient and affordable package. Plus, one plan includes an enhanced feature: glasses and contacts in the same year.



Questions? Contact your Sales Executive or call 833-792-7089.